For digital artist, noise is a serious problem in digital imaging. In digital photography, the consumer and prosumer-level cameras produce images with an easily noticeable noise component, which is especially strong in images taken at high ISO rates. Scanned photos contain a similar film grain component. The noise and grain reduce the visual quality of digital images and resulting printouts.

The solution to the noise problem is Neat Image. Neat Image is a digital filter specifically designed to reduce visible noise in digital photographic images produced by modern digital cameras, as well as film and flatbed scanners.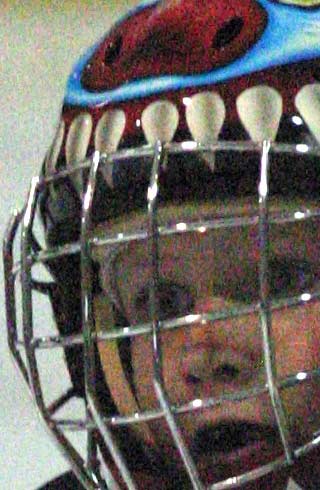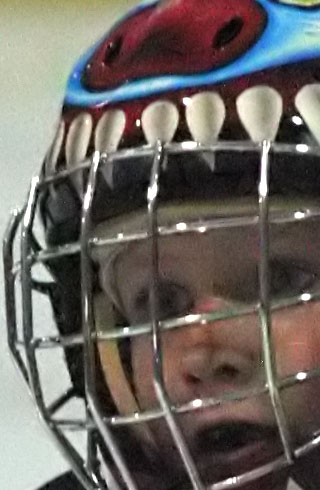 Three main reasons to choose Neat Image:

1. Quality Of Noise Reduction

Provided by Neat Image is higher than that of all other methods because: Neat Image uses the most advanced noise reduction algorithms in the industry.
Neat Image noise reduction algorithms are developed specifically for digital photography applications by a highly-qualified professional image processing research group. These algorithms surpass the quality of all classic noise reduction methods and even that of the wavelet-based methods. Although the wavelet-based methods were developed only 10-15 years ago and are still considered relatively modern, Neat Image uses an even newer and more efficient approach to noise reduction. This approach enables drawing a more clear distinction between noise and details in noisy images. This helps Neat Image reduce more noise and better preserve true image details in digital photos and scans.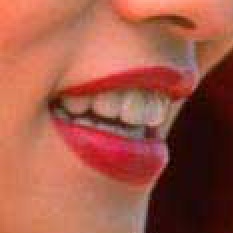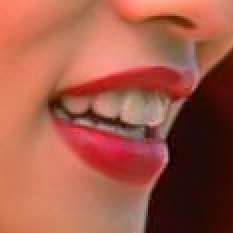 Neat Image builds and uses device noise profiles to adapt noise reduction to imaging device.
A device noise profile is a reusable analysis of noise properties of an image acquisition device (a digital camera, scanner, etc.) working in a certain mode. Using a noise profile for an imaging device in effect makes Neat Image noise reduction custom-tailored to this imaging device.
Device noise profile is a novel concept originally introduced by Neat Image team and supported by Neat Image user community who create noise profiles for many digital cameras and scanners.



2. Rich Functionality And High Performance

With this feature, Neat Image enables both beginners and experienced users to easily achieve great results. Neat Image can be used in both Photoshop-centric and standalone workflow.

Photoshop plug-in version of Neat Image can apply noise reduction and sharpening exactly where is required: in a layer, channel, or selection. The plug-in fully respects transparency of image data like the Photoshop built-in filters do, so you can apply noise reduction with different strength to different image areas.

Neat Image plug-in can work as a smart filter in Photoshop CS3. Neat Image Pro+ plug-in can run in Photoshop actions and apply required analysis and filtration completely automatically. You can automatically batch process images using the Photoshop batch facility and an action with Neat Image Pro+ plug-in.

Neat Image plug-in can be used with the following plug-in hosts:

Adobe Photoshop CS3 / CS3 Ext / CS2 / CS / 7 / 6 / 5

Adobe Photoshop Elements 6 / 5 / 4 / 3 / 2

Corel / Jasc Paint Shop Pro X2 / XI / X / 10 / 9 / 8 / 7

Corel Photopaint 12 / X3

Ulead PhotoImpact 12 / 11 / 10 / XL / 8

PhotoLine32

Microsoft Digital Image Suite 2006

Microsoft Digital Image Pro

Serif PhotoPlus

IrfanView

XnView

and more ...
Neat Image standalone works directly with image files and can process many images at once using built-in queue / batch processing tools. Neat Image standalone supports command line interface and can be used as a part of a workflow based on command line batch processing.

Neat Image is highly automated. You can build noise profiles either automatically or manually. Auto Profiler provides the easiest and quickest way to automatically build a noise profile in just one click. You can also manually select an image area for analysis and let Neat Image do the rest.

Automatic and manual Fine-Tuning Analyzer together with manual Rough Noise Analyzer enable user-friendly semi-automatic and manual noise profiling when you want the complete control over the profiling process.

You can choose which noise profile to use either automatically or manually. Profile Matcher can automatically select the best matching noise profile from a ready-made set using the EXIF data of the input image.

You can manually select the desired noise profile as well. You can rely on default filter settings or manually adjust the filters
Based on accurate noise profile, default filter settings automatically deliver good filtration results without any additional tweaking.

Manual filter tweaking is always available too, if you want to get the result that looks perfect to your eyes. You can easily save and later re-use both noise profiles and filter settings.

Neat Image provides exactly the amount of control required:

Standard mode offers a simplified control set that is very easy to use for new users.

Advanced mode gives power users the most complete control set to tweak virtually all filter settings.

Neat Image helps adjusting filter setting with efficient visual feedback.

Embedded preview shows how the end result will look like and helps you visually compare 'before' and 'after' versions.

Per-channel and per-frequency Component Viewer helps to identify noisy image components that require special attention; you can adjust the filter settings corresponding to these components and immediately see the results.

Variant Selector helps to visually compare the filtration results obtained with several variants of filter settings and select the best variant.

Full-size comparison of 'before' and 'after' images helps to check the final result before saving the output file in the standalone Neat Image.
Neat Image efficiently reduces most noise types typical for digital cameras, film and flatbed scanners:

High ISO noise produced by image sensors of digital cameras and scanners (CCD, CMOS, SuperCCD, Foveon, etc.)

Film grain visible in scanned slides and negatives

JPEG artifacts in overcompressed images

Grain aliasing

Moire patterns

Color banding
A useful side effect of Neat Image noise reduction is that noise-free images are better compressable. By reducing noise you can reduce the JPEG file sizes by 30-40% (even if the same compression level is used to save both noisy and noise-free images).

Neat Image v5.85 is able to utilize all available virtual and real cores in hyperthreading, dual-core and multi-core processors (like Core Duo or Core 2 Duo) as well as all processors in multiprocessor systems, which in effect makes filtration 1.5-1.9 times faster on dual-core / dual-processor systems and even faster on multi-core / multiprocessor machines.

Neat Image v5.85 processes an 8 Megapixel digital photo in about 6 seconds on Core Duo 2.0 GHz. This is two times faster than Neat Image v4, four times faster than v3, and ten times faster than v2.

Neat Image supports the industry standard image types and file formats 24-bit / 48-bit RGB and 8-bit / 16-bit grayscale images can be processed (individual channels of Lab and CMYK images can be processed by Neat Image plug-in as well). TIFF, JPEG and BMP file formats are supported in the standalone Neat Image. Any file format supported by Photoshop (or another used plug-in host) can be used with the Neat Image plug-in (for example, you can open a PSD, JPEG2000, RAW, DNG, etc., image in Photoshop and then directly process it with the Neat Image plug-in).

Neat Image preserves all image metadata (like the EXIF and IPTC data). Several tools and resources help you customize Neat Image to your digital camera or scanner. Rich set of free ready-made noise profiles available in the online profile library helps to start using Neat Image faster and easier

Calibration Target and Batch Profiler make building a set of noise profiles for your camera or scanner very simple.

More info and download trial version of this Photoshop filter can be found on its site.